MongoDB
MongoDB is a document-oriented data model which provides a high performance, high availability, and easy scalability. It featured with embedded documents & arrays which reduce need for joins. It is designed to handle document-oriented storage. It contains dynamic schema useful in making polymorphism easier. Instead of using tables & rows in relational databases, MongoDB is built on architecture of collections and documents. It is featured for modeling many of the entities that are used in most modern web-apps, either for consumer or for enterprise.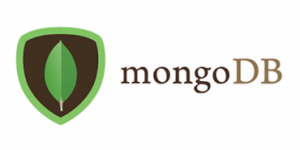 Course Overview
During this course trainees will learn all fundamentals of MongoDB like how to install, configure, administrate, and write applications with MongoDB. After completing Training from our training institute trainees will be expert enough in MongoDB to start working with real time projects.
---
What you will learn?
Course will help you to master one of the most popular SQL databases.

Course is well designed to provide knowledge and skills to become an expert.

Course will let to understand, how to design schema using advanced Queries.

Provide you with right skills and knowledge needed to develop and run Applications on Mongodb

You will be able to develop database designs for Mongodb applications
---
WHO SHOULD ATTEND ?
This is a beginner's course in the field of Big Data. In this training you will get a clear understanding of what Mongo DB is, what its composition is, how Mongo DB is the best tool to work on Big Data, the various utilities of the MongoDB.
IT, mainframe, data professionals

Project managers, software architects 

Programming Developers 

Experienced working professionals ,

Project managers

Mainframe Professionals, Architects & Testing Professionals

Business Intelligence, Data warehousing and Analytics Professionals

Graduates, undergraduates eager to learn the latest Big Data technology can take this Big Data Hadoop Certification online training
---
Prerequisites 
Familiarity with Relational database

Little bit knowledge of any scripting language like JavaScript, Ruby, Perl, etc.
---
Course Outline
Introduction to MongoDB – Architecture
What is NoSQL?

Why NoSQL?

Difference Between RDBMS and NoSQL Databases

Benefits of NoSQL

Types of NoSQL

Key-Value Database

Document Database

Column-Based Database

Graph Database

CAP Theorem

Mongo DB as Per CAP
MongoDB – A Database for the Modern Web
What is MongoDB?

JSON/BSON

MongoDB Structure

Document Store Example
MongoDB as a Document Database
Transaction Management in MogoDB

Easy Scaling

Scaling Up vs. Scaling Out

Vertical Scaling and Horizontal Scaling

Features of MongoDB

Secondary Indexes

Replication

Memory Management

Replica Set

Auto Sharding

Aggregation and Map Reduce

Collection and Database

Schema Design and Modeling

Reference Data Model

Embedded Data Model

Data Types

Core Servers of MongoDB

MongoDB's Tools

MongoDB Installation

New Features and Tools in MongoDB 3.6

Use Cases
---
Frequently Asked Questions :-
Why Learn MongoDB Development and Administration?
MongoDB® is a matured NoSQL database product with an ever-growing adoption. Many big enterprise and internet companies such as Cisco, eBay, Disney etc. are now running large-scale mongoDB production deployments. With its increased adoption, mongoDB® has enabled developers to build new types of applications for cloud, mobile and social technologies. This makes mongoDB® developers an invaluable resource for companies looking to innovate in each of these areas.
Who should go for this course?
If you are a Software Architect, Database Professional, Project Manager, and Software Developer, DBA, System Administrator or a graduate interested in learning the most popular NoSQL database, this course is for you.
After completing this course you will be able to produce database designs for mongoDB applications, understand its usage in solving your business problem.
What are the pre-requisites for this Course?
There are no prerequisites for attending this mongoDB course. Understanding of any mainstream programming language such as Java, a basic understanding of database concepts, and knowledge of a text editor such as 'VI editor' will be beneficial.
---
For Applicable exam fees of MongoDB Certification, feel free to call on 8956930899 or You can also fill up this enquiry form with your information and we will get back to you.
---
For More Updates on training world see us on http://www.facebook.com/focustrainingservices
---